The Noble Woman Project conducts two types of year-round programs. The first is a personal and career (occupational) development program conducted in the U.S. (NWP-US), and the second implements international cooperatives among women in impoverished regions (NWP-ITL).
Noble Woman Project – United States (NWP-US)
NWP-US is a training program that provides assistance to women who are in need of developing life and marketplace skills. The program teaches life skills, occupational skills, and career planning while also cultivating spiritual growth and self-confidence. Any woman can benefit from this program; however, it is primarily targeted towards women who find themselves in a high-risk environment due to oppressive emotional or economic circumstances. NWP-US is devoted to assisting these women in developing the life and marketplace skills that are necessary to overcoming oppression. The program requires six hours of participation per week. Day and evening classes are offered.
The NWP-US weekly training includes life skills management, individual counsel, the cultivation of individual talents and abilities, bible study, healthy relationship training, and career workshops designed to provide valuable job readiness training. Each woman is assigned a female Encouragement Partner whose primary purpose is to encourage and support her emotionally and spiritually throughout the duration of the program. Individuals also participate in the Noble Woman Cottage Industry as a way to help offset the cost of the program and give them a means to help contribute to other women's lives throughout the world.
The NWP-US Training Program:
Life Skills Training – Group sessions that identify destructive life patterns, give practical biblical strategies for change, and promote healthier relationships at work and home. Spiritual development is the foundation of these sessions.
Encouragement Partnership – Each woman is assigned a female partner who supports and encourages her emotionally and spiritually on a daily basis.
Intensive Workshops – There are ten workshops, which target specific areas such as self-esteem, communication, goal setting, organizational skills, financial management, and more.
Career Planning – There are eight sessions, which begin with administering tests to evaluate the individual's talents and abilities, and end with resume preparation and interviewing strategies.
Cottage Industry – There are ten sessions featuring handicraft projects, which are designed to promote self-esteem, creativity, and entrepreneurship. These products are then made available in the NWP Laughing Girls Gallery gift shop.
Occupational Training – Bi-weekly classes are conducted in computer and office skills, retail and wholesale sales, and restaurant training.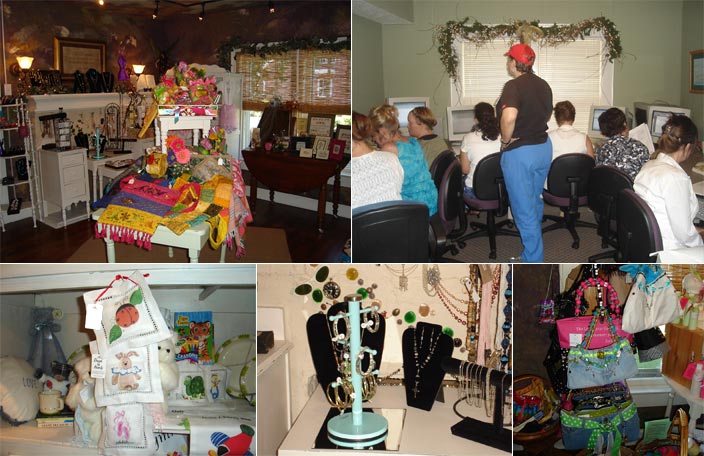 Noble Woman Project – International (NWP-ITL)
The Noble Woman Project first began to establish cooperatives with women in other countries in July of 2002. By assisting women in developing cottage industries or cooperatives, and in the marketing and purchase of their goods, we hope to help aid in the war against poverty. Argentina, Uganda and the United States are the first countries we have focused our efforts upon.
The long-term vision of this program is to establish and implement culturally adapted versions of the NWP-US training program, which would allow women everywhere to gain access to the necessary resources for life and marketplace mobilization. The Noble Woman Project works closely with local churches and organizations in the process in order to ensure the evangelistic and economic integrity of the program is maintained.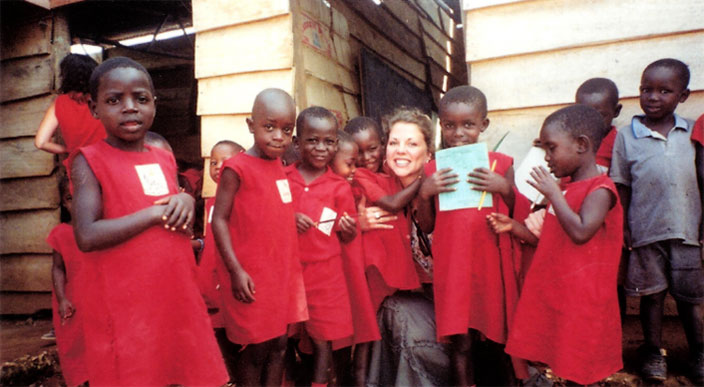 The Laughing Girls Gallery is a gift shop and art gallery that sells products made in the cottage industry by the NWP-US program participants, along with other women throughout the world living in oppressive circumstances. The Noble Woman Project recognizes that there are millions of women around the world living in economic, political, emotional, and spiritual oppression. Historically, handcrafts and artwork have been a mainstay for women and their families throughout the millenniums. The Laughing Girls Gallery is proud to offer merchandise made by local women, as well as women around the world. By helping women coordinate, mobilize, and market their handcrafted and artwork products, we equip them with additional means to support their families. Every item in our shop is as unique as the woman who makes them. This program is designed to equip women in such a way that they are able to maintain their health and dignity. In turn, the revenue from the Gallery helps fund the NWP-US & NWP-ITL Programs. The revenue from the Laughing Girls Gallery gift shop will continue to help women around the world achieve their God given potential.
The Laughing Girl Café serves gourmet soups, salads and desserts by appointment only. The café provides a training venue for the NWP-US program by teaching the participants gourmet chef protocols, and formal banquet serving skills. In turn, all proceeds from the café go back into helping fund the NWP-US program. Call today and schedule a lunch for you and your friends.
If you or someone you know can benefit from this program, contact our office and set up and appointment for an interview. It's just that easy.
» Volunteer
If you or someone you know would like to help, please call our office. This is a volunteer based program, and there are many areas that we need ongoing volunteers. There is an application, interview and training process in which all volunteers participate.

» Sponsor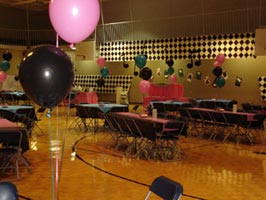 If you would like to sponsor a woman in the L.I.V.E. program, please call our office. (Phone : 615.822.6772)
We take monthly sponsorship donations to help cover the cost of each woman's grants and training.
You can also sponsor a woman in the international cooperative program by enabling her to buy supplies and cover the cost of shipping to the United States and elsewhere.